Some of the links on our website are affiliate. If you decide to make a purchase, we'll get a small commission at no cost to you
Chihuahua age in human years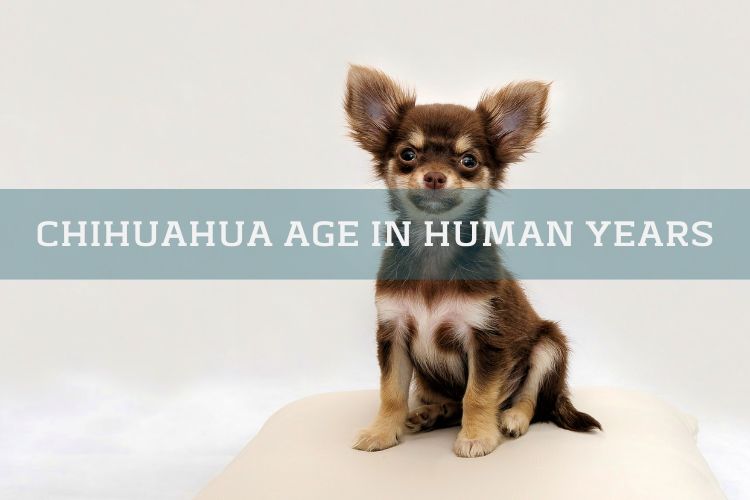 Chihuahua is a small dog breed adored for loyal character, charming personality, and a big-dog attitude.
Chihuahuas normally weigh under 6 pounds (less than 2.7 kg) and live from 14 to 16 years. Their average lifespan is 15 years (which is longer than the average dog lifespan). They are prone to some genetic health issues, but most of them are not fatal.
If you have a Chihuahua, you might wonder how old your dog is in human years. To answer this question, first, you need to know your Chihuahua's dog age. Then convert it the same way used to calculate small dog age in human years:
the first Chihuahua's year equals 15 human years;
the second year adds 9 more years to the human age;
each subsequent year equals 4 years in human years.
Here's a table you can use to find a Chihuahua age equivalent in human years:
| Chihuahua age | Human age |
| --- | --- |
| 1 year | 15 years |
| 2 years | 24 years |
| 3 years | 28 years |
| 4 years | 32 years |
| 5 years | 36 years |
| 6 years | 40 years |
| 7 years | 44 years |
| 8 years | 48 years |
| 9 years | 52 years |
| 10 years | 56 years |
| 11 years | 60 years |
| 12 years | 64 years |
| 13 years | 68 years |
| 14 years | 72 years |
| 15 years | 76 years |
| 16 years | 80 years |
| 17 years | 84 years |
| 18 years | 88 years |
| 19 years | 92 years |
| 20 years | 96 years |
Some interesting facts:
8 weeks - this is a minimum legal age when a Chihuahua puppy can be adopted. It's the time when the pups make a complete switch to solid foods;
Female Chihuahuas are thought to live 1 or 2 years longes than males;
Female Chihuahuas get their first periods at the age of 6 months old, but the best time to breed is after they become adults;
Chihuahua age chart